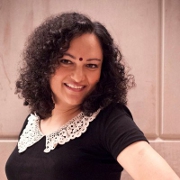 Maya Jafer
is a post-operative transsexual female,
viagra usa
site
actor,
best viagra
Bollywood dancer, comedian, and activist. Jafer possesses two doctorates, one in Natural Medicine (ND) from Bastyr University in Seattle, WA (USA), the other in Homeopathy (BHMS) from Father Muller's Medical College and Hospital in India, and practices holistic medicine in Los Angeles.
Jafer has made on-screen appearances in a number of television shows and films, including the show "Bank of Hollywood" (2009), and the short film Doing Business in India (2008).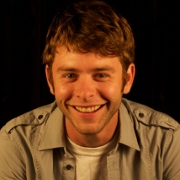 Jeff Roy
is an American-born filmmaker, musician, and Fulbright-MTVu scholar based in Los Angeles and Mumbai. Roy holds an MA in ethnomusicology from UCLA, and is currently working towards a PhD in the same field.
A semi-professional violinist, Roy has performed with a number of internationally renowned musicians, including Ustad Imrat Khan, Ustad Shujaat Khan, Ali Jihad Racy, Souhail Kaspar, and Prince Manvendra Singh Gohil. He also composes music for film (including Mohammed to Maya) and live performances.
His most recent film project includes the Prince of India, directed by Jill Andresevic (Love, Etc.) and Sonja Nuttal. This film, soon to be released, documents the life story of the well-known "out" gay prince of Gujarat, India, Prince Manvendra Singh Gohil.
Roy premiered his first film, Rites of Passage (the short film version of Mohammed to Maya), in November 2011, and won Audience Choice Award. Mohammed to Maya, Roy's first feature-length film, is set to premiere later this year.
Roy recently began directing another film project, produced by Allyn Rosenberg, which documents the lives of Afghani orphans in urban Kabul.
Artistic Advisors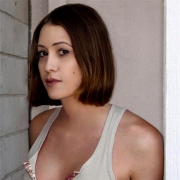 Lauren B. Avery
is a self-taught photographer and multimedia artist based in Los Angeles, California. Her work is a melange of both digital and analog, with fine art photography, video and photo-journalism being her primary focuses.
Avery's work is inspired largely by her childhood, growing up on an isolated farm in the swamps of southern Louisiana, her favorite book, "National Geographic Picture Atlas of Our World" (which she still owns), as well as the lonely streets, the forgotten people, the crumbling structures… the voiceless.
As a gay individual who grew up in "The Bible Belt", Avery has championed virtually every worthy GLBT cause and will continue to do so to everyone is treated as equals.
Avery's contribution to Mohammed to Maya is assisting Jeff Roy (director/chief editor) with putting the final touches on the editing, color correcting, and sound design.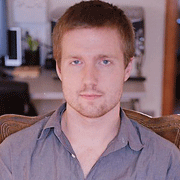 Michael Cornell
is an interpreter, translator, and educator currently based in Chicago, Illinois. He holds a BA in South Asian Languages and Civilizations/Cinema and Media Studies from the University of Chicago, and has had extensive experience in South Asia as a student and volunteer. As a specialist in Hindi-Urdu and Panjabi, Michael has provided language instruction at Loyola University Chicago, Northwestern University, and the University of Chicago, and has also served the interpretation and translation needs of a diverse range of clients in the fields of academia, business, and law.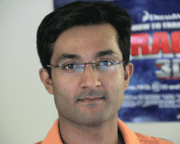 Priyamvad Deshmukh
is a 3D graphics programmer and currently works as a Shader Writer at DreamWorks Animation in Glendale, CA. He holds a B.E.(Hons) Computer Science from BITS, Pilani (India) and a MS in Computer Science (Computer Graphics) from Columbia University, New York. His work finds him at the intersection of Computer Science, Physics, Math and Art; a balance that he seeks to pursue in all his endeavors.
Recently active in the LGBT community, Priyamvad functions as the web-developer for Mohammed to Maya's official website, primarily managing the design, content and layout.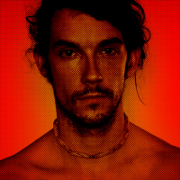 Patrick McPheron
is a photographer and graphic designer based in Los Angeles, California. His work is inspired by music, pop culture, nature and—of course—his everyday life. Patrick spends his free time viewing, collecting and enjoying Art Nouveau, 70′s horror films and all things odd or unusual, respectively.
Patrick's work has been seen in art shows hosted by various LA groups and galleries, including World of Wonder Gallery, Cactus Gallery, Bagavagabonds, Spiva Gallery, Heart On, and Magic Garage.
He is currently rewriting history with his latest project, "Jasper City". More of his work can be seen at his website, www.interiorstate.com.
For the Mohammed to Maya film project, Patrick is responsible for designing the poster, producing still photographs, and contributing his design talents creating other two-dimensional works of genius. His work is highly coveted by the M2M team.